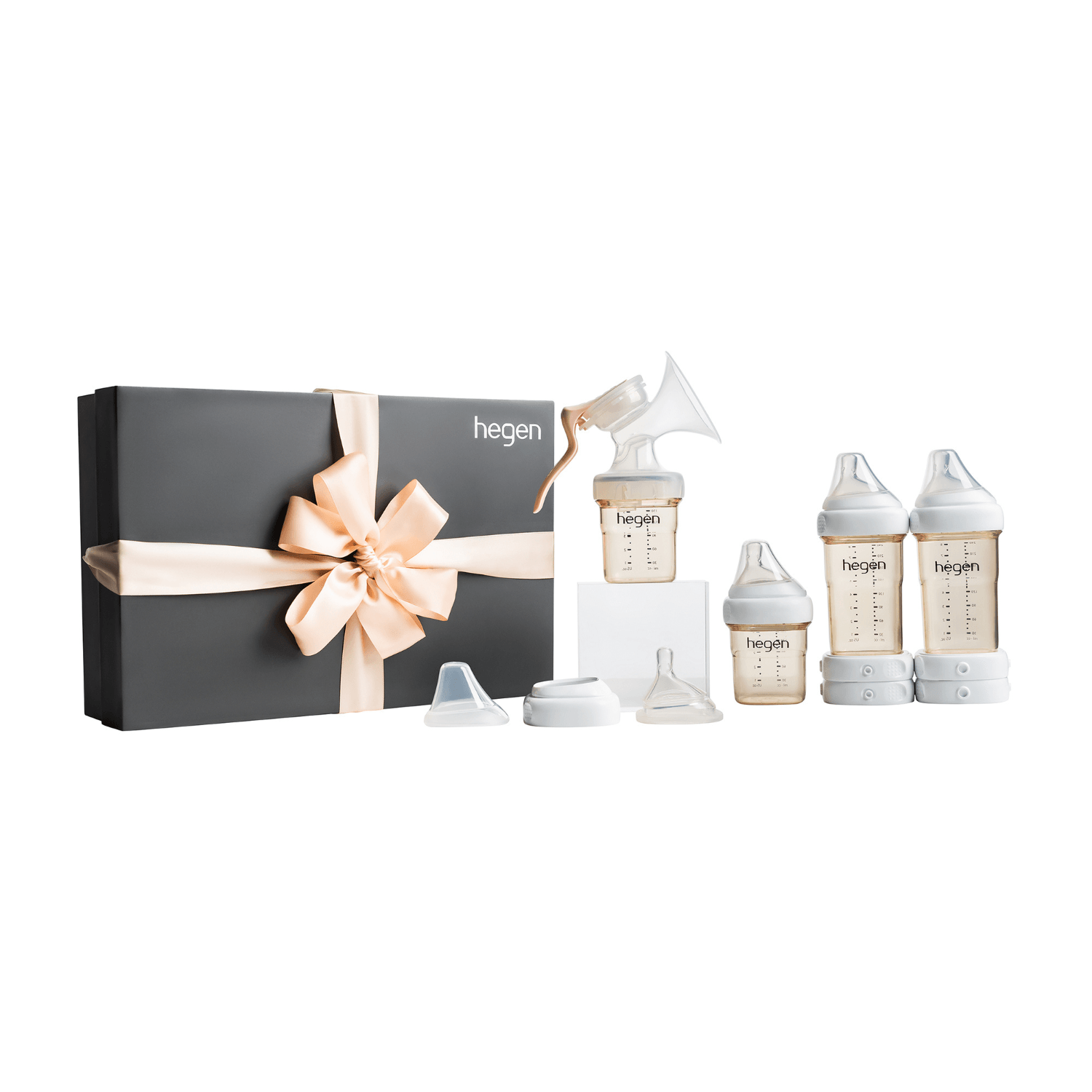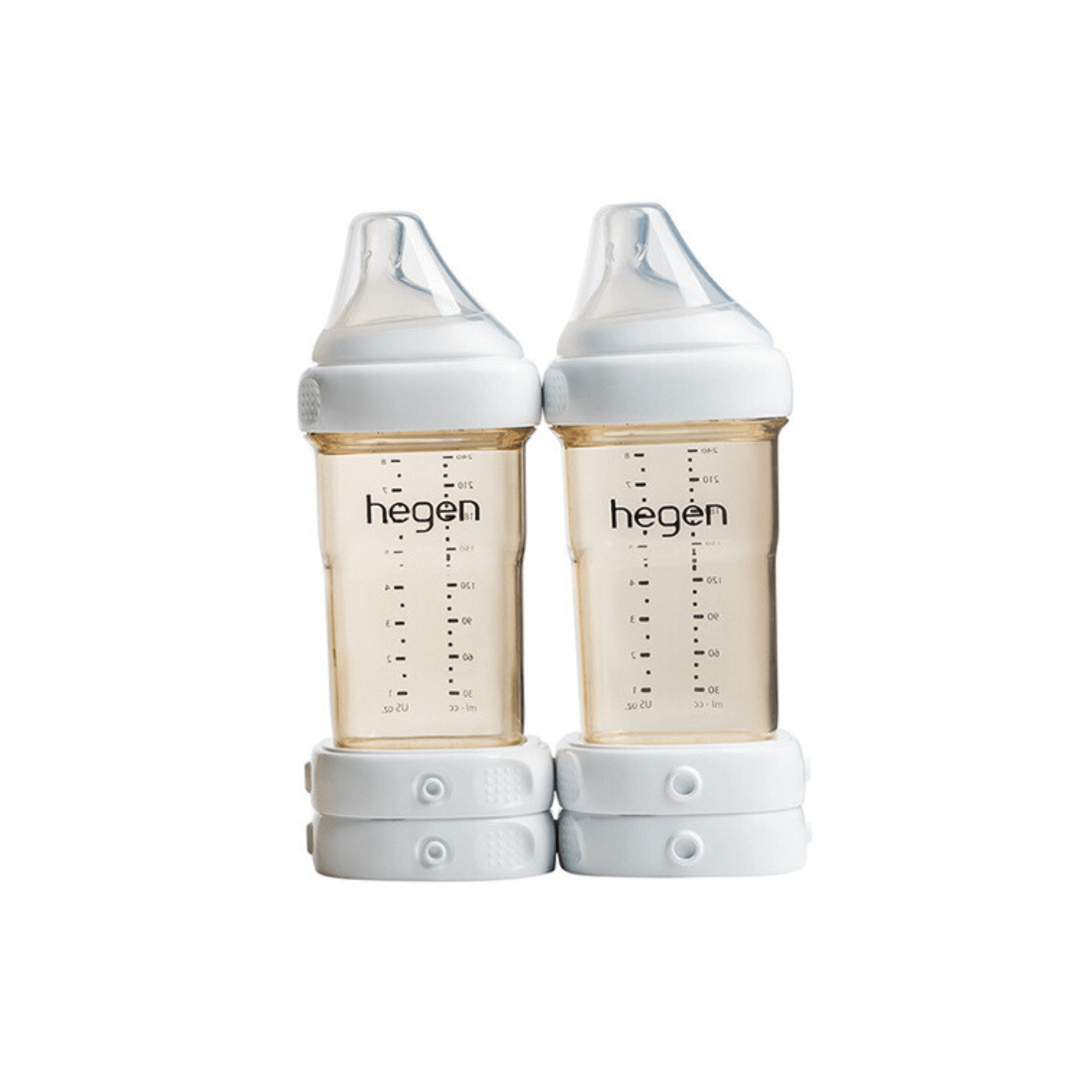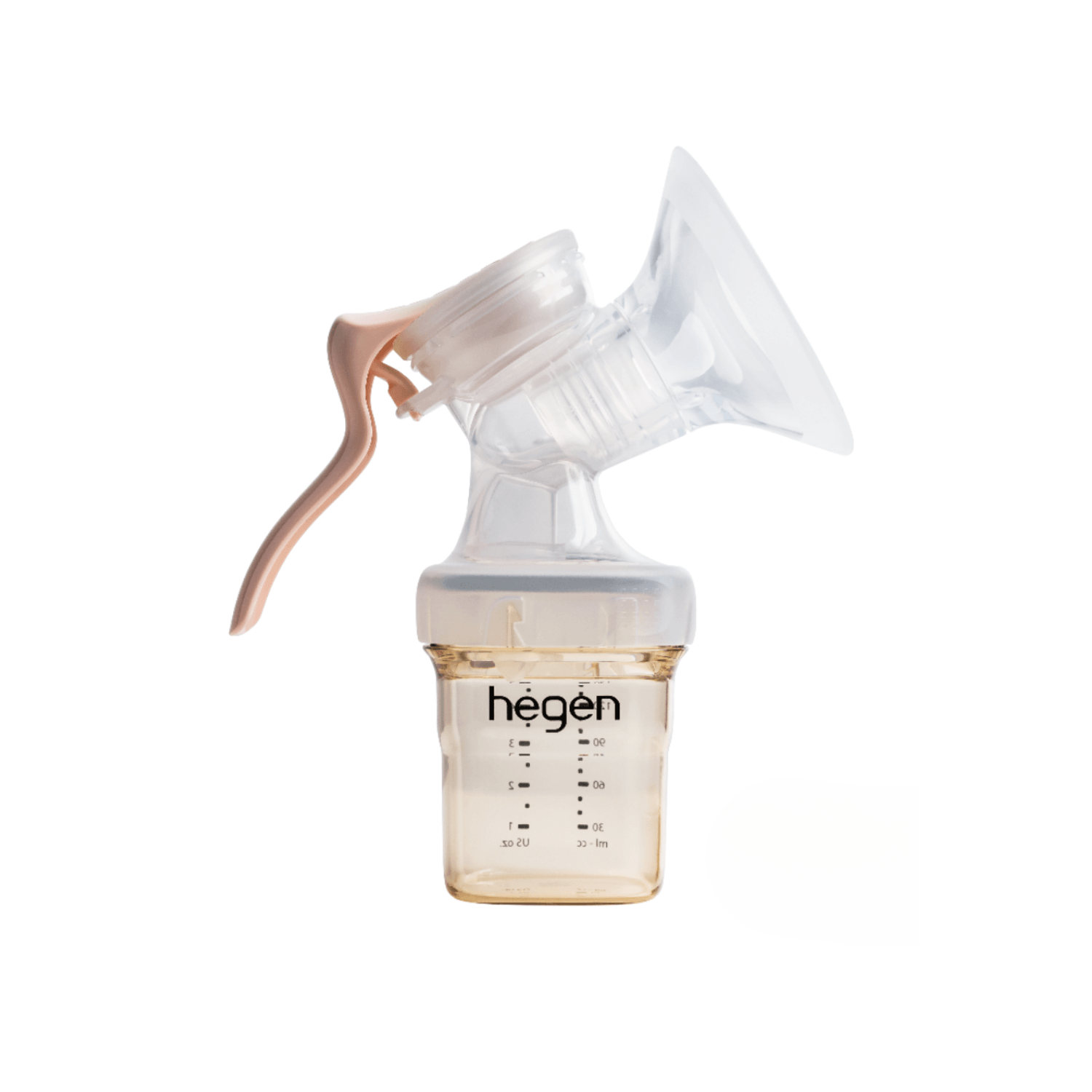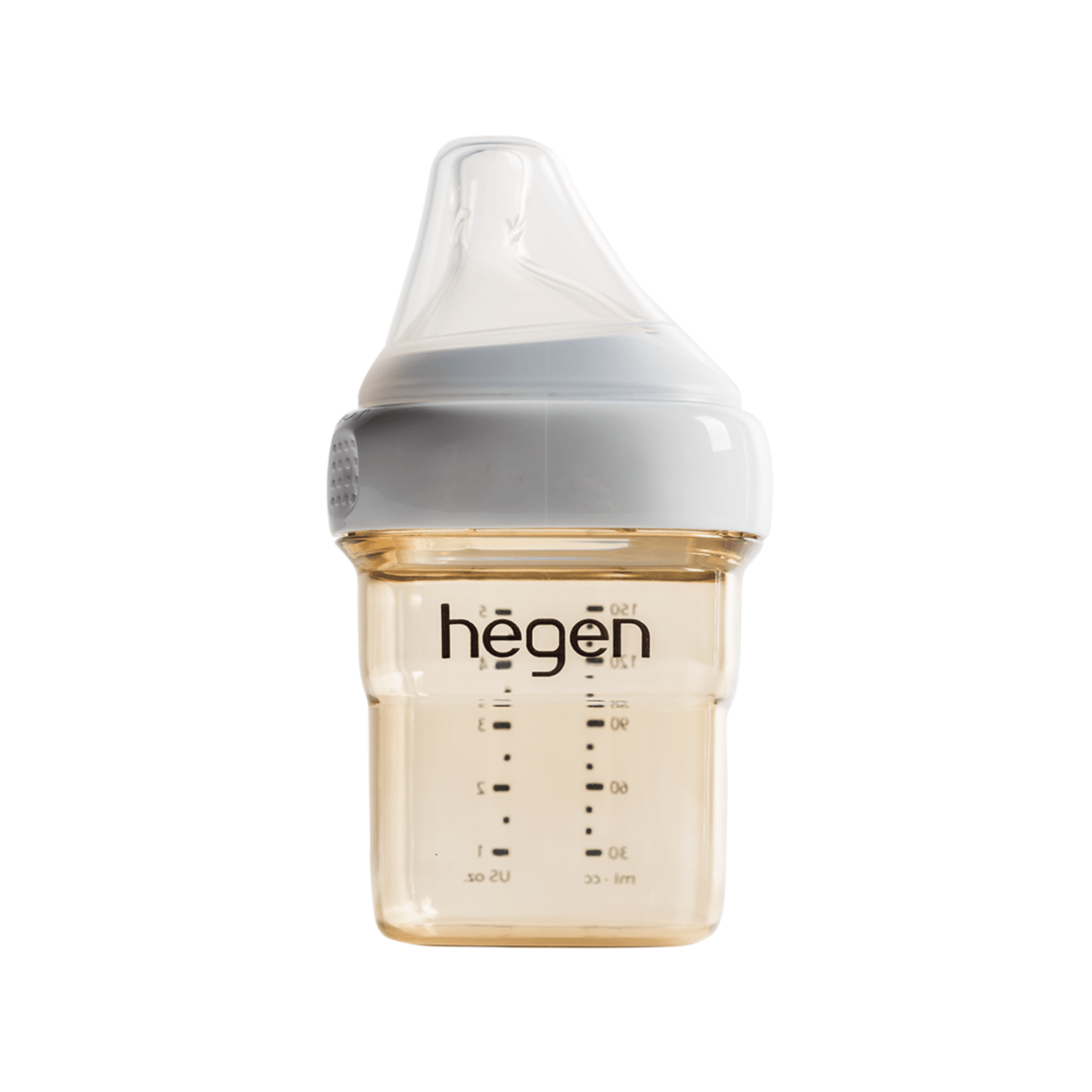 Hegen Express Store Feed Starter Bundle (Breast Pump & Feeding Bottles) Suitable for Newborn
Sale price

$140.00
Regular price
(/)
---
The gift set that defines everything Hegen stands for. Express-Store-Feed within a single container with no wasteful transfer of milk necessary! Perfectly curated for newborns, this gift set allows mothers to kickstart their breastfeeding journey and indulge in the full Hegen experience.
Simply attach the manual breast pump to express directly into our Hegen PCTO™ Breast Milk Storage PPSU, then swap the lid with a Hegen PCTO™ Breast Milk Storage Lid, instantly converting it into an air-tight storage container for storage in the chiller or a storage bag. To feed, simply reheat to desired temperature and change the lid to our feeding top for convenience and no wasteful transfer of milk. Everything happens within a single container, minimising wastage and making every drop count.
What's Included:
1 x Hegen PCTO™ 150ml/5oz Feeding Bottle
1 x Hegen PCTO™ 240ml/8oz Feeding Bottles (2-pack)
4 x Hegen PCTO™ Breast Milk Storage Lids White
1 x Hegen PCTO™ 22mm Manual Breast Pump Kit (SoftSqround™)
What's Included

1 x Hegen PCTO™ 60ml/2oz Feeding Bottle PPSU with Extra Slow Flow Teat
1 x Hegen PCTO™ 150ml/5oz Feeding Bottle PPSU with Slow Flow Teat
1 x Hegen PCTO™ 240ml/8oz Feeding Bottle PPSU with Medium Flow Teat
1 x Hegen PCTO™ 150ml/5oz Bottle PPSU with Food Storage Converter
3 x Hegen PCTO™ Breast Milk Storage Lid (White)
1 x Hegen Bottle Brush & Nipple Cleaner
1 x Food Storage Converter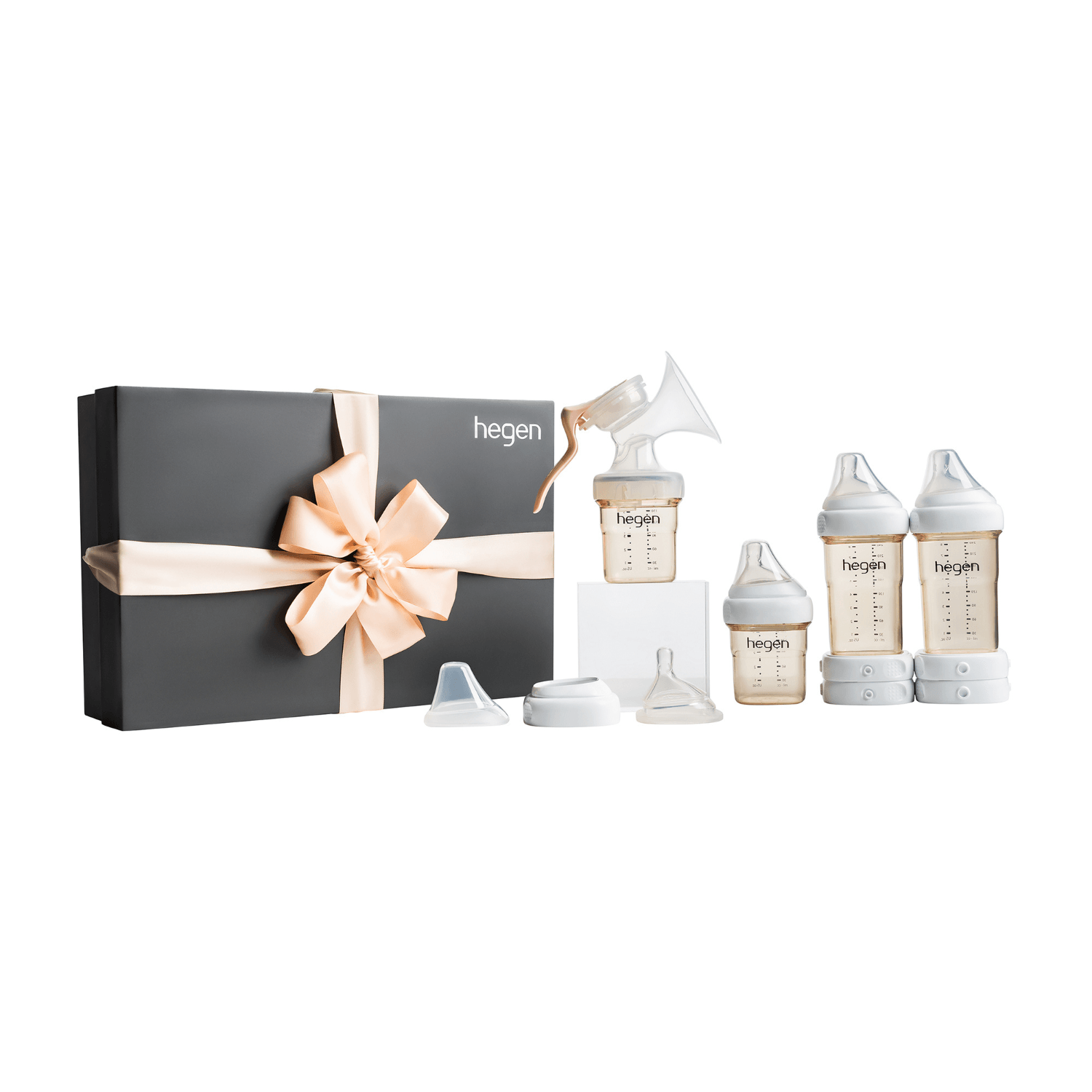 Hegen Express Store Feed Starter Bundle (Breast Pump & Feeding Bottles) Suitable for Newborn
Sale price

$140.00
Regular price
Choose options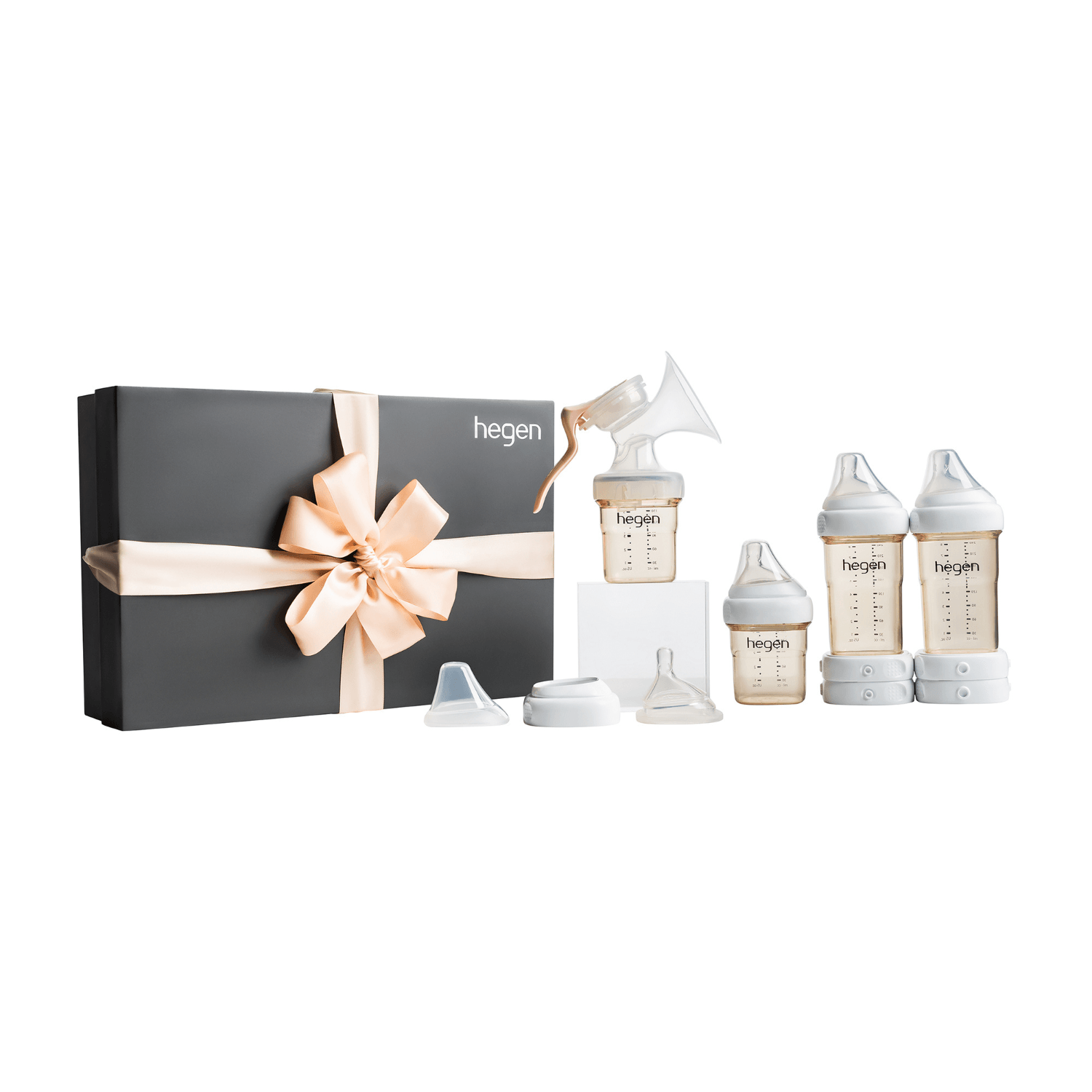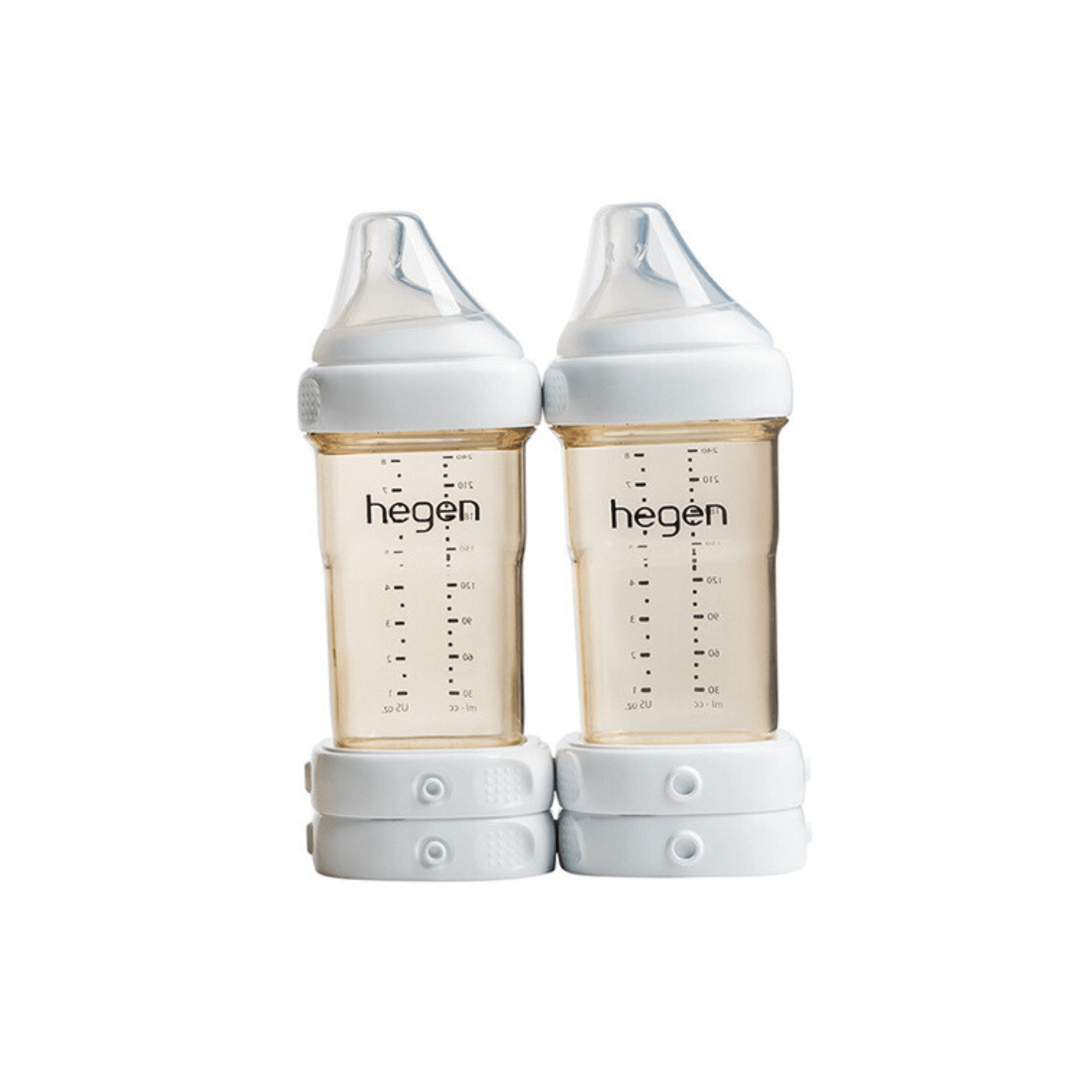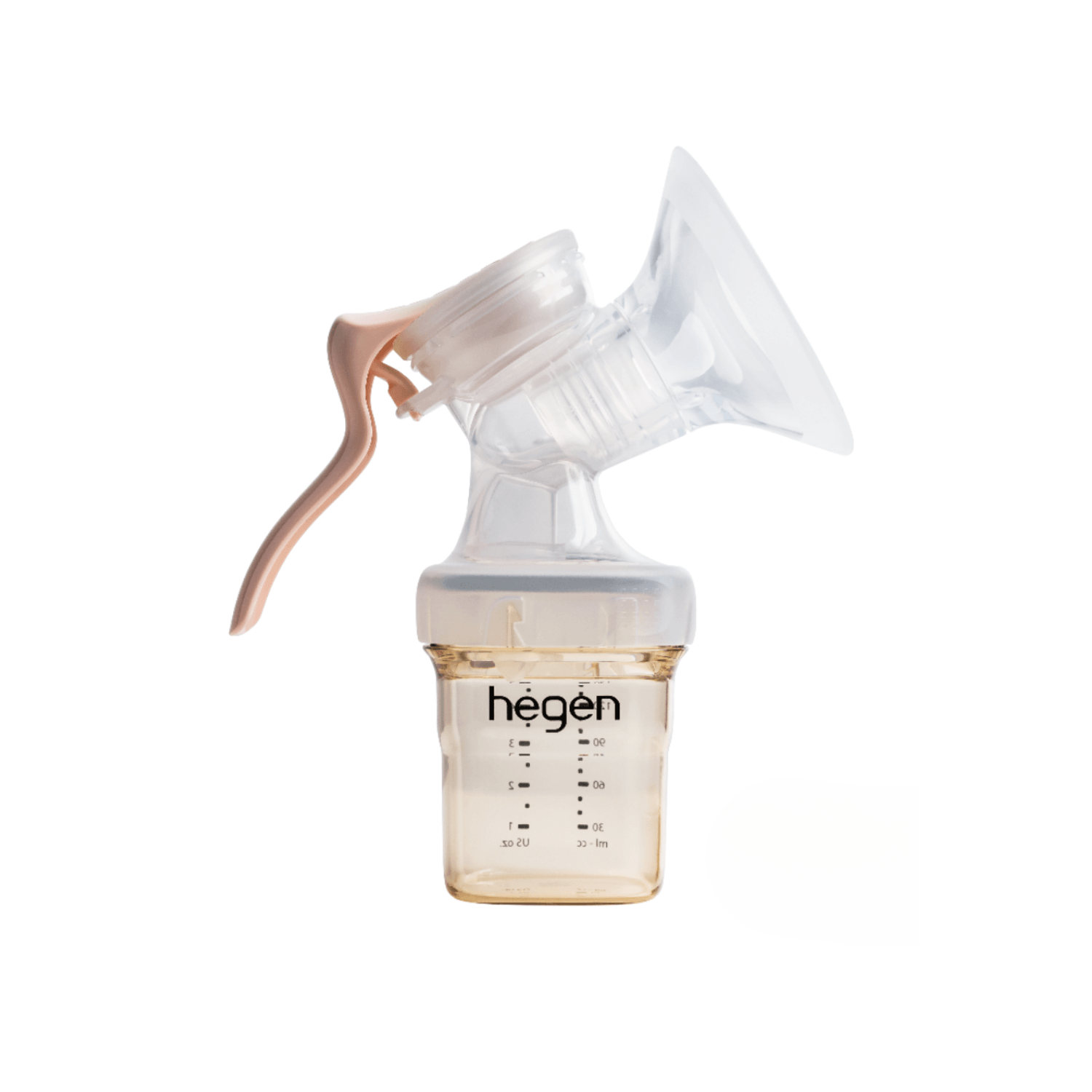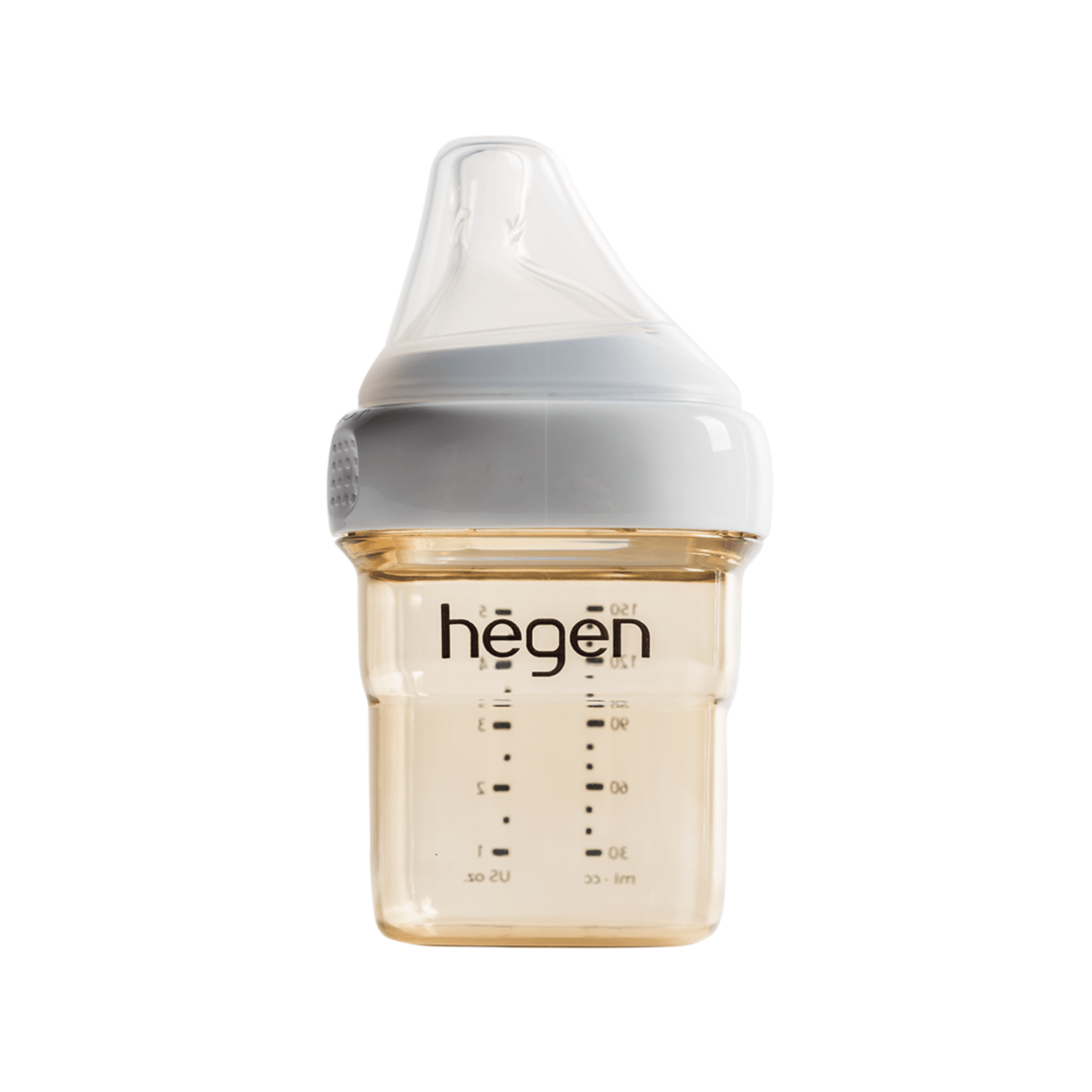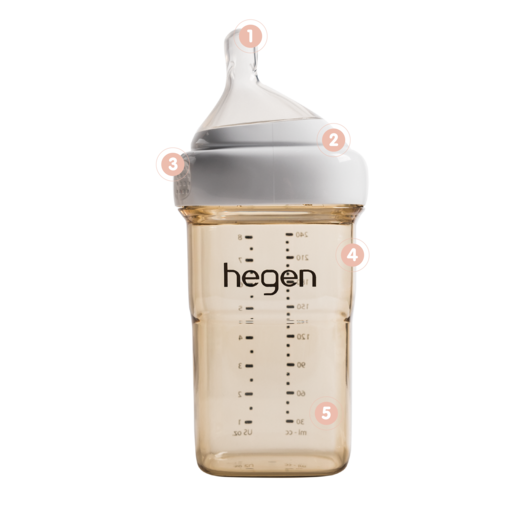 Hegen PCTO™ Feeding Bottle PPSU
1. Mimics The Mother's Breast
Velvety soft, elliptical-shaped teat closely mimics the natural breast of mothers to promote a natural latch-on for babies. This minimises nipple confusion and allows for a seamless transition between breast and bottle feeding.
2. Prevents Colic
Air venting bypasses the milk to prevent aeration, minimising the oxidation of precious nutrients. This reduces excessive air intake, safeguarding your baby from tummy upsets.
3. Revolutionary One-Hand Closure
World's first patented no screw thread closure; the Hegen Press-to-Close, Twist-to-Open™, PCTO™ innovation allows for one-hand closure where the bottle can be pressed on and twisted off conveniently with zero spillage.
4. Easy Grip with our "Sqround" Bottle
Ergonomically designed in a soft-square shape, Hegen's unique "Sqround" (square-round) bottle makes it easy for babies to hold and keeps the bottle from rolling away.
5. Hassle-Free Cleaning
The smooth interior surface, wide bottle opening and minimal parts make cleaning exceptionally easy.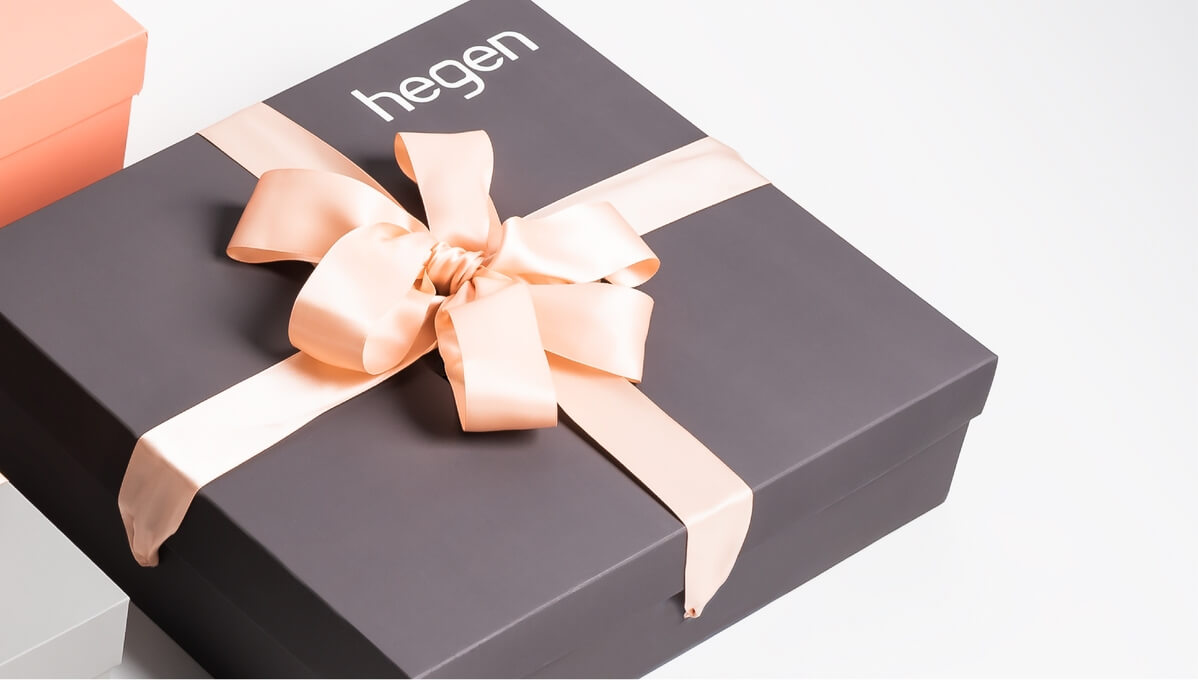 Perfect baby shower gift
Beautifully packed in a gift box with Hegen's unique six-petal ribbon, the Complete Starter Kit is an excellent option for a baby shower or congratulatory newborn gift set your pregnant friend would absolutely love. This is the complete breastfeeding starter set that will prepare a mom for their baby's growth for the first six months.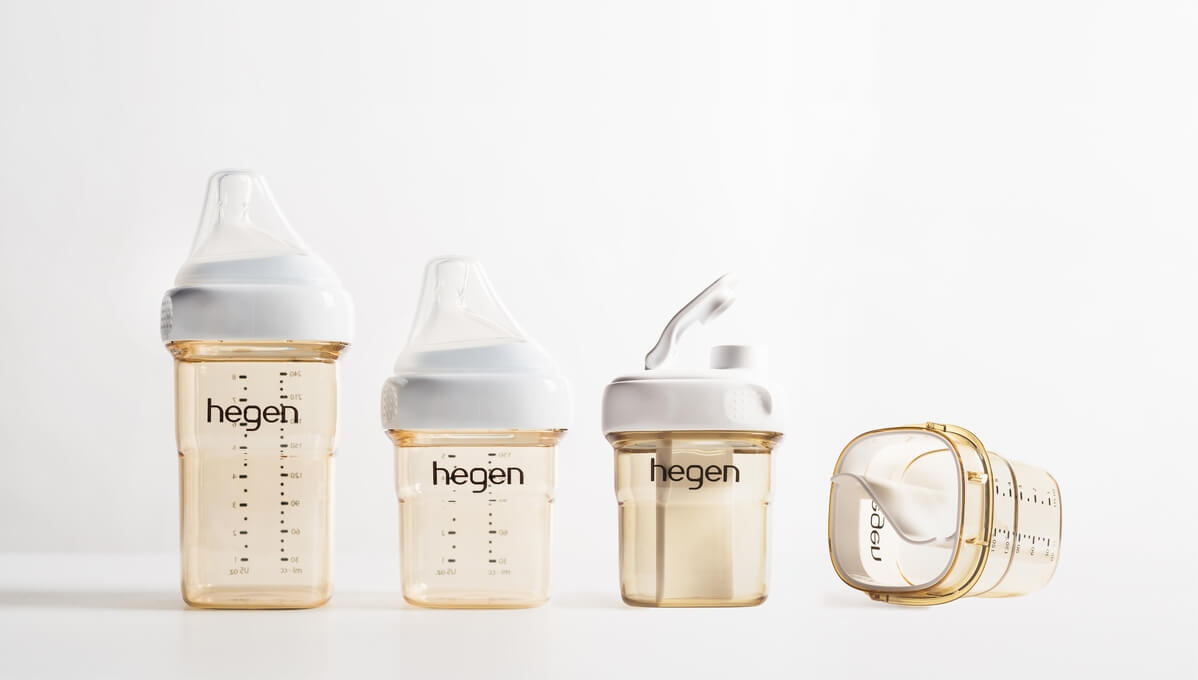 Grows with your child
Simply change the teats and upgrade to a bigger milk bottle as your baby grows. The Hegen 5oz/150ml Feeding Bottle can also be used as a snack storage container with the Breast Milk Storage Lid or a formula storage container when paired with the Food Storage Converter. Our bottles are made with the needs of every new mum and baby in mind, which makes this newborn gift set the best.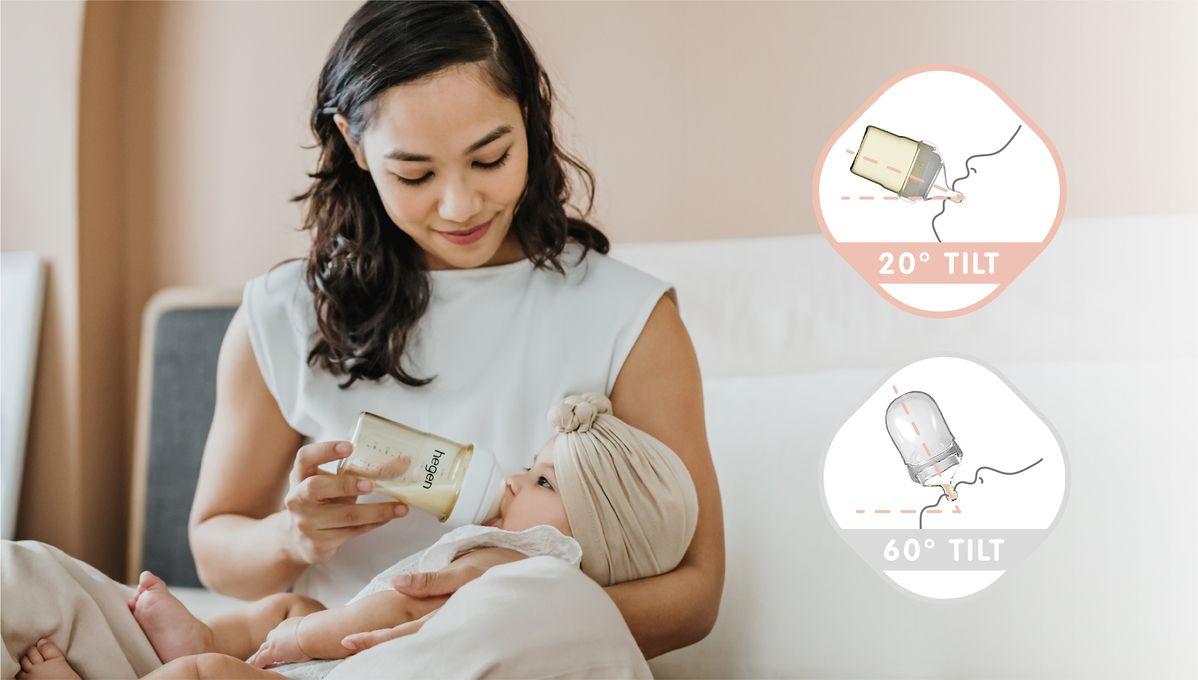 Asymmetrical teat for upright feeding
Hegen's super soft teats are asymmetrical and off-centre to allow for a natural upright feeding position at a 20 degrees tilt, similar to nursing at the breast. This minimises the tilt that conventional baby bottles require, reducing the risk of milk back-flow, which may cause mid-ear complications.
Express-Store-Feed in just one bottle
The award-winning Express-Store-Feed system reimagines the milk bottle in a practical way while remaining efficient, simple and functional. Simply swap pump module, feeding collars or storage lids to express, store and feed within a single container, with no wasteful transfer of milk.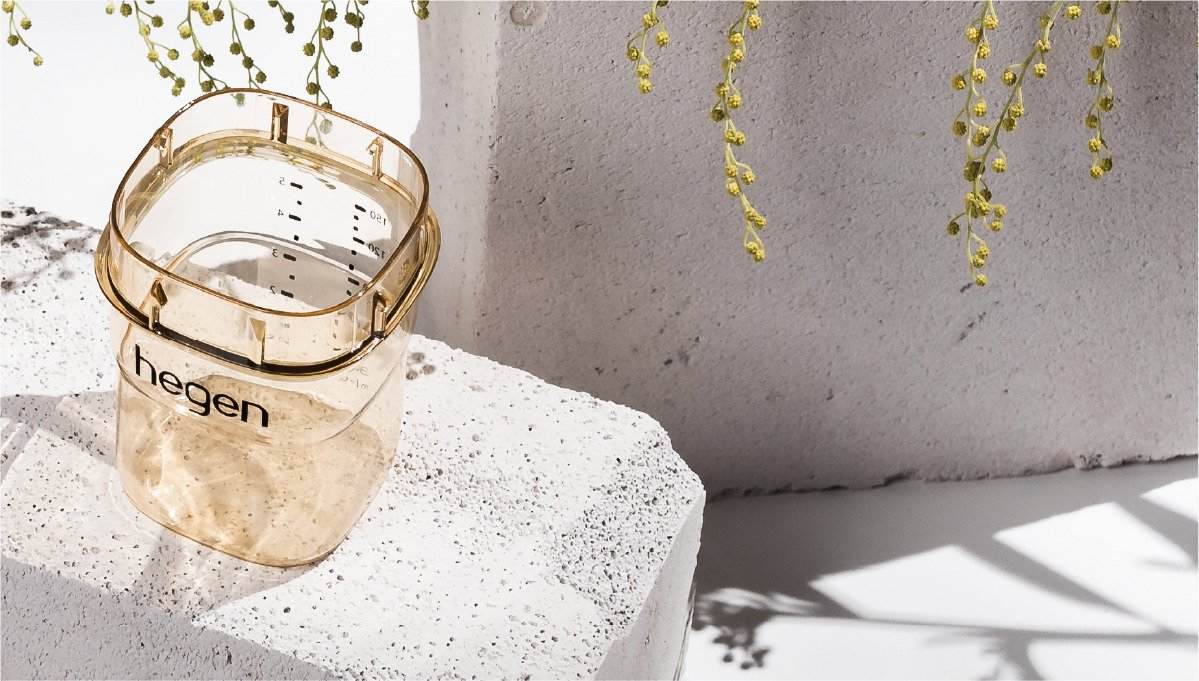 High-performance plastic withstands extreme temperatures
All Hegen bottles are made of PPSU (polyphenylsulfone), an FDA-compliant material that combines the advantages of both glass and plastic materials. It is widely used in the manufacturing of medical appliances due to its superior toughness and high-temperature resistance ranging between -20°C to 180°C. This means you can deep freeze or heat up breastmilk in Hegen's feeding bottles directly, making it a breeze to express, store and feed!