Hegen's Advanced Feeding Solution For Mothers
Innovation In Technology
Express, store and feed within a single container with interchangeable adapters, feeding collars and storage lids.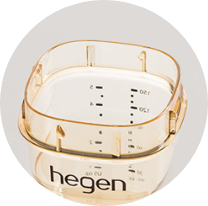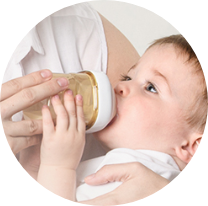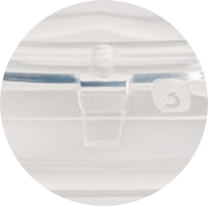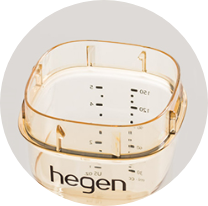 Elliptical-Shaped

Silicone

Nipple
Closely mimics the natural breast of mothers to promote natural latch-on for babies. This minimizes nipple confusion, making it easier to combine breast and bottle feeding.
Revolutionary

No Screw Thread

Closure
No screw thread one-hand closure*; Press-to-Close, Twist-to-Open (PCTO™) innovation for hassle-free handling and avoiding spillage.
Practical

'Soft Square'

Bottle Design
Ergonomically shaped for babies to hold and also keeps the bottle from rolling away.
Unique stackable square-shaped design optimizes storage in the freezer or a mother's bag.
Asymmetrical,

off-center

nipple
Allows for a natural upright feeding position similar to feeding from the breast. This minimizes the tilt that conventional baby bottles require, reducing the risk of milk back-flow which may cause mid-ear complications.
Smart, Built-in

Anti-Colic

Air Vent System
Air venting bypasses the milk to minimize formation of air bubbles and oxidation of precious nutrients. Built-in anti-colic air vent reduces unwanted air intake.
Hassle-Free

Cleaning
The smooth interior surface, wide bottle opening and minimal parts make cleaning exceptionally easy. Heat and dishwasher safe.